Board of Advisors

Sharon J. Hines: Has 30 years of experience and expertise in Human Resources, Training, Equal Employment Opportunity, Affirmative Action and Economic Opportunity with an in-depth understanding of federal and state laws/regulations in these areas. Ms. Hines is experienced in curriculum development for employee Sexual Harassment, Workplace Violence, Diversity, and Sensitivity Training. She is a master Group Facilitator in Conflict Resolution, Customer Service and Sensitivity, and Mediation. An award-winning decorated veteran commander, with proven leadership and management experience among diverse populations. She holds double Masters of Science degrees in Human Resources Management/Development and Personnel Management and a Bachelor of Science in Criminology.

Beverly "Bo" M. DuBose III: Named as The Georgia Historical Society 2012 recipient of the John Macpherson Berrien Award. Mr. DuBose has been in real estate development and construction in Atlanta for the past 40 years. Mr. DuBose serves on the Boards of the Atlanta Historical Society, The Civil War Trust, The Gettysburg Foundation, and The American Civil War Center at Historic Tredegar. He was a Trustee Emeritus at Washington and Lee University. He served on the Board of Trustees of Washington & Lee University. Mr. DuBose is a Member of the Society of the Cincinnati and The Company of Military Historians. Mr. DuBose graduated from Naval Officer Candidate School in Newport, RI. and is a graduate of Washington & Lee University.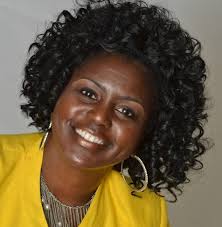 Cynthia Harper: A Certified Life Coach, Certified Federal Contracting Professional, Certified Instructor, Speaker, Author and Entrepreneur. Cynthia was chosen as one of the 2017-2018 Worldwide Delegate by Dress For Success Atlanta for "demonstrating unparalleled leadership and civic responsibility." She is also the winner of the 2014 Millennium Award by international non-profit, Diamond in the Rough for "Outstanding Community Service." Cynthia is professionally trained in the area of Human Resources, as an Executive Senior Information Technology Recruiter with more than 20 plus years of experience. She is a graduate of the University of Phoenix with a BS/BM degree with a concentration in Business.