Services
Site Planning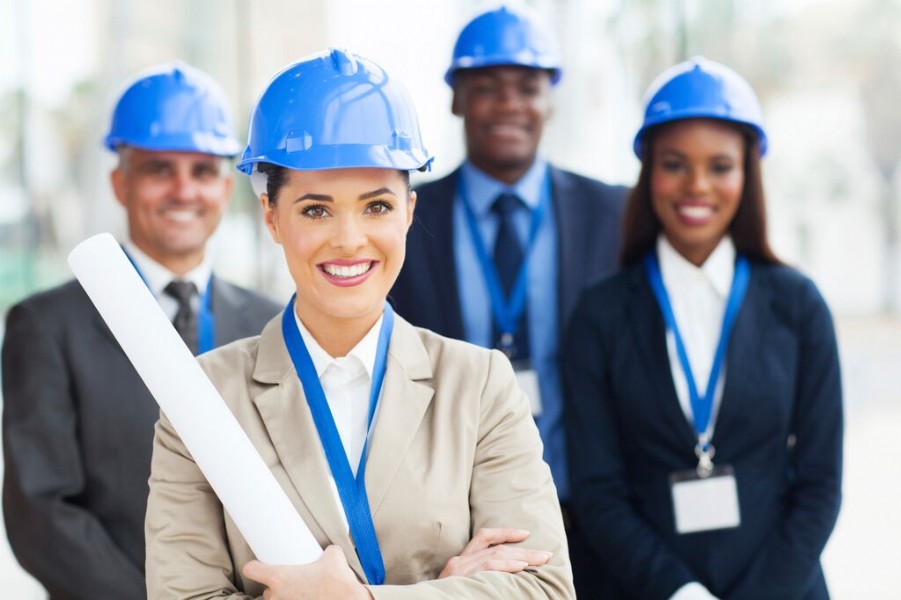 T & B 4syth LLC values the relationships we build with our clients and prospective clients in the preconstruction process. We strive to provide our clients with the highest level of value for their project. Our preconstruction staff is experienced in site planning in an effort to eliminate any unnecessary costs to our clients.
Clearing & Grading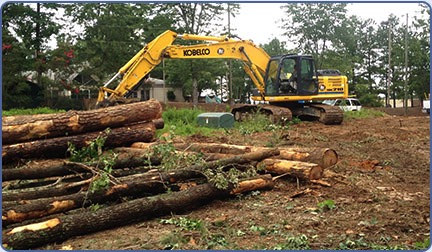 We provide clearing and grading services as one of our components to turn key site services. Our crews have the right experience and equipment to clear the most challenging site with careful consideration to the environment.
Demolition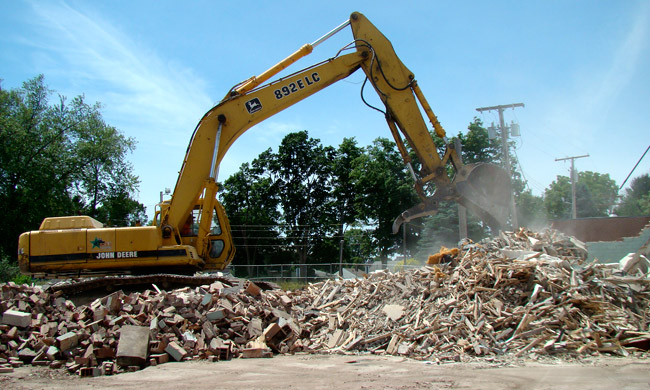 T & B 4syth LLC uses specialized equipment to make the most of our client's site. Our crews have removed everything from outdated multi story structures to the existing site features and infrastructure that serve the site.
Storm Drainage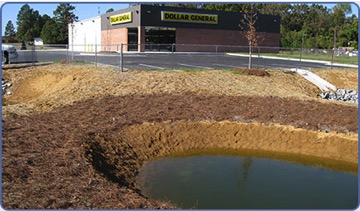 T & B 4syth LLC crews are very knowledgeable and experienced in the installation of large and small underground utilities. T & B 4syth LLC maintains multiple utility crews that have installed just about every type of storm drainage system. These systems include both HDPE and Precast Underground Detention systems to 96" Reinforced Concrete Pipe and Large Precast Box Culverts. We rely on the vast experience of our utility crews to complete the installation of any storm drainage system in an efficient manner without ever sacrificing quality or safety.
Grading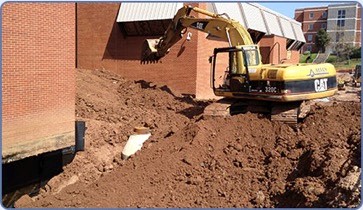 One of the core competencies of T & B 4syth LLC is our Grading and Earthwork services. We have completed numerous grading projects that have required us to move in excess of 90,000 Cyds of the material in and around the metro Atlanta area. T & B 4syth LLC combines the experience of our dedicated foreman with the GPS machine control installed on most of our major equipment to place dirt with pin-point accuracy and high productivity.
Retaining Walls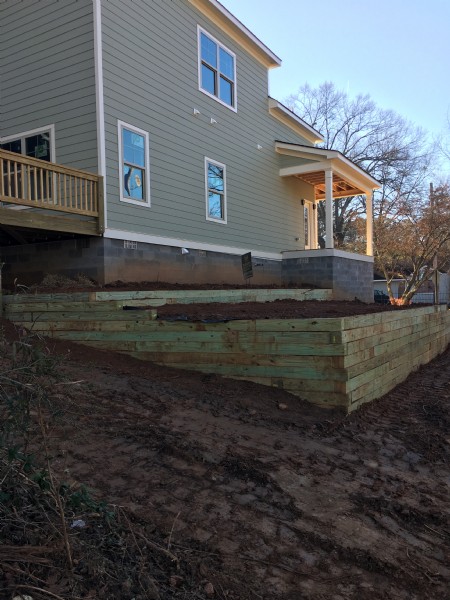 Restoring land that could potentially ruin a structure and adding aesthetic appeal to an ordinary sidewalk can both be done by building retaining walls! Retaining walls provide support for earth that has begun or may begin to move downward and threaten the stability or functionality of a structure. The walls can be attractive, too! Retaining walls can be created from a variety of materials, including stone or brick, to provide stability and appeal.
Erosion Control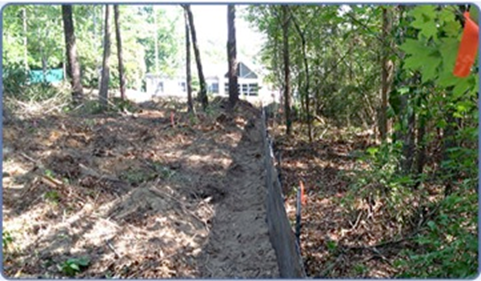 Current Storm water regulations make the installation and maintenance of erosion control items key in any site development package. T & B 4syth LLC crews have installed all types of erosion control devices from temporary silt fence and specialized inlet protection or large gravel construction entrances to ensure that no sediment leaves the site. In addition to our competent installation crews, our managers are also certified with the GDOT as Level II storm water site managers.
Concrete Paving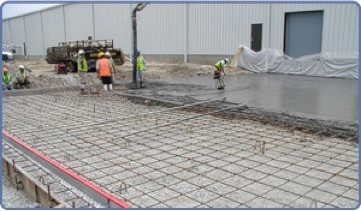 Concrete Curbs and paving or vertical construction of Cast in Place structures our concrete crews have placed thousands of cubic yards of concrete all over Metropolitan Atlanta.
Asphalt Paving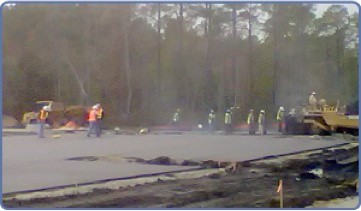 Maintaining our own fleet of paving equipment and the valued relationships we have built with a number of asphalt primary and subcontractors allows us to provide a quality finished product on the most demanding schedule.